Become a Member at ACR
COMING SOON! Alternate Current Radio is building a subscription platform where members will get complete access to all episodes or to their favorite ACR podcasts. Become a member to stay in touch with ACR and access all the extra content available to subscribers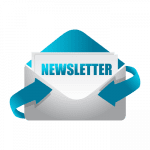 Subscribe to the ACR Email List
COMING SOON! Keep an eye out for the opening of the list so you can keep up with all things Alternate Current Radio. The big tech platforms are clamping down and we never know what will happen with broadcast and social media platforms. Stay directly connected to ACR by joining the email list.
Join the Boiler Room Discord Server
LIVE show CHAT ROOMS and so much more, happen in the Discord! The meeting place of the Social Rejects Club is the Boiler Room Discord Server. This is where the action is for LIVE podcasts and live-streams. Find our news room, our research rooms, entertainment rooms and much more for supporters and subscribers. Don't be scared, if you're new to Discord, we'll help you out, just join and say hi!